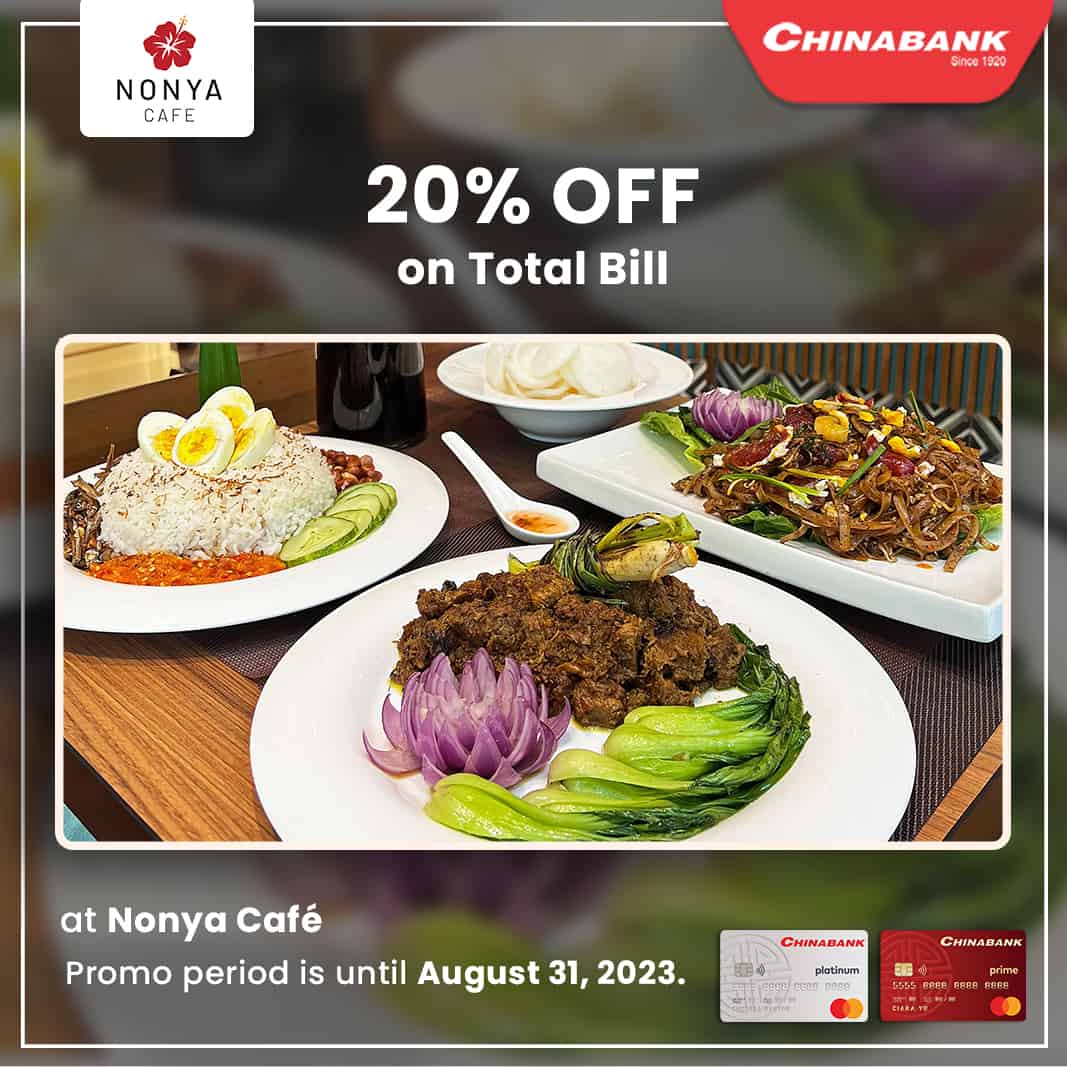 China Bank Exclusive Deals at Nonya Café
Experience authentic Singaporean and Malaysian cuisine at Nonya Café. Enjoy 20% OFF on your total bill for a minimum spend of P1,500 with your China Bank Credit Card
Mechanics:
The Promo is open to all China Bank Credit Cardholders ("Cardholders") whose accounts are active, current and in good credit standing*.
Promo is valid from March 1, 2023 to August 31, 2023.
Cardholders are entitled to a 20% OFF on their Total Bill for a minimum single-receipt of PHP1,500.00 when they use their China Bank Credit Card for payment at Nonya Café.
Cardholders must present and use his/her China Bank Credit Card to pay for his/her total bill.
Offer is applicable for dine-in transactions only.
Offer can only be availed once per Credit Card, per table. Splitting of bill or splitting of table is not allowed.
The offer is non-transferrable and cannot be exchanged for cash or other items or used in conjunction with other promotional offers of Nonya Café.
In the purchase of goods and services which are on promotional discount, the Senior Citizen can avail of either the promotional discount, or the discount provided under the Expanded Senior Citizens Act of 2010, whichever is higher.
In the event that the Cardholder was able to claim the offer and was subsequently proven to have violated any of the promo mechanics and/or terms and conditions governing the use of his/her China Bank Credit Card, China Bank reserves the right to charge the cost of the offer to the Cardholder's Credit Card account.
In case of disputes related to the promo, China Bank's decision, in concurrence with DTI, will be deemed final and non-negotiable.
By joining this promo, the Cardholder confirms that he/she has read, understood and agrees to be bound by the mechanics of the promo.
For inquiries on the promo or concerns on their card account, Cardholders may contact China Bank's Customer Service Hotline at (02) 888-55-888 or e-mail creditcards@chinabank.ph.
*Cardholders in good credit standing refers to accounts that are active and current and not blocked, delinquent or past due, not under any collections repayment program or special installment, not under investigation due to suspected fraudulent activities, or those whose Credit Cards are not reported lost or stolen, and those who have not otherwise, violated any of the Terms and Conditions Governing the Issuance and Use of the China Bank Credit Cards.
Per DTI Fair Trade Permit No. FTEB-160673 Series of 2023.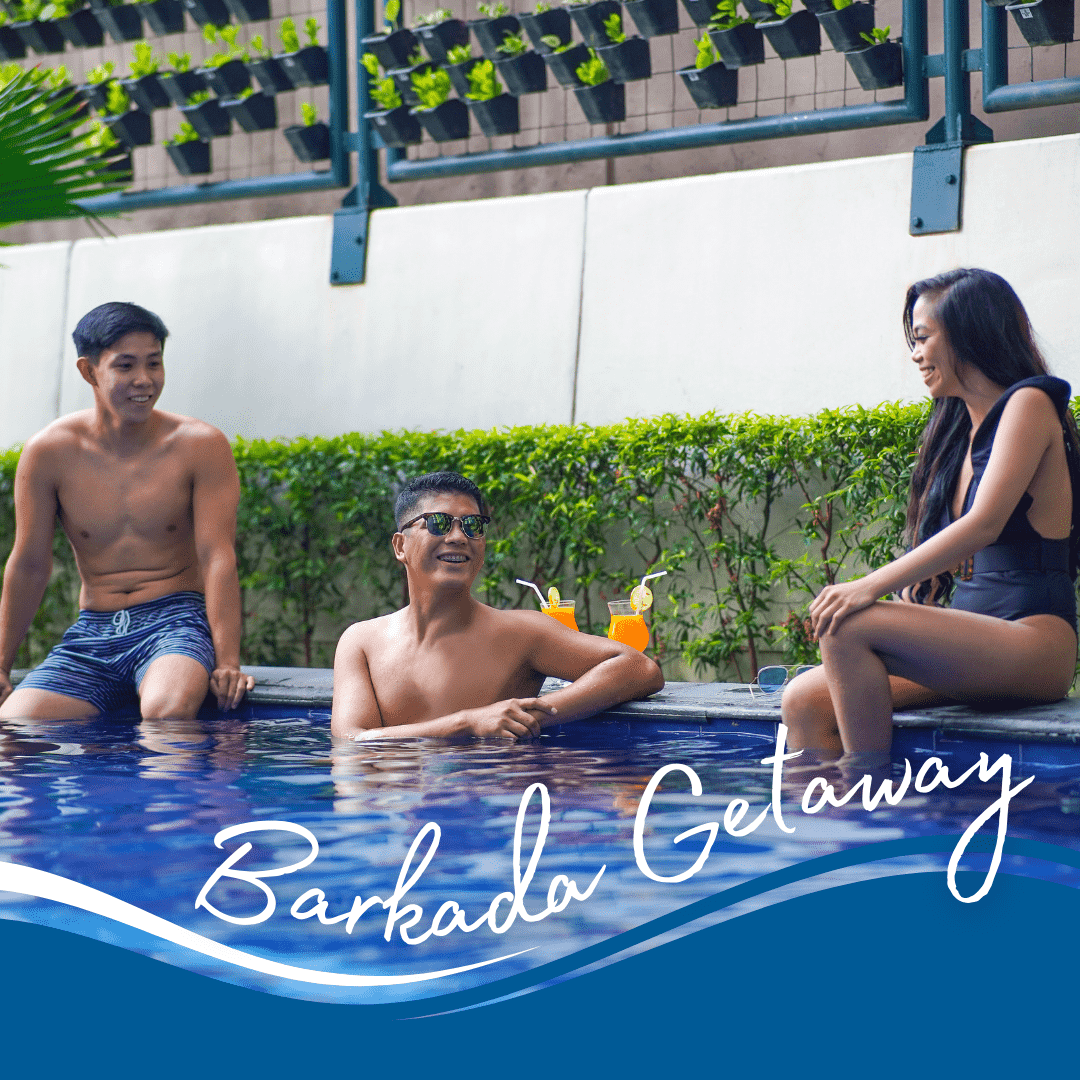 Create the most memorable staycation experience with your barkada at One Pacific Place!