Bring home The Strand Café's Chinese Platters with good fortune and prosperity!
Platter A
Lechon Macau
Fish with Tausi
Chopsuey
Chow Mein
PHP 1,500 Nett
Platter B
Fried Chicken
Stir Fried Sea Food
Garlic Bok Choy
Pancit Canton
PHP 1,300 Nett
Platter C
Beef Brocooli
Stif Fry Okra
Spicy Noddles
PHP 1,300 Nett
Each platter comes with a choice of soup, appetizer, and dessert for up to 4 persons.
Soup:

Crab and Corn Soup
Hot and Sour Soup

Appetizer:

Lumpiang Shanghai
Pinsec Frito
Rice:

Egg Fried Rice
Yang Chow Fried Rice

Dessert:

Assorted Buchi
Mango Tapioca Pearl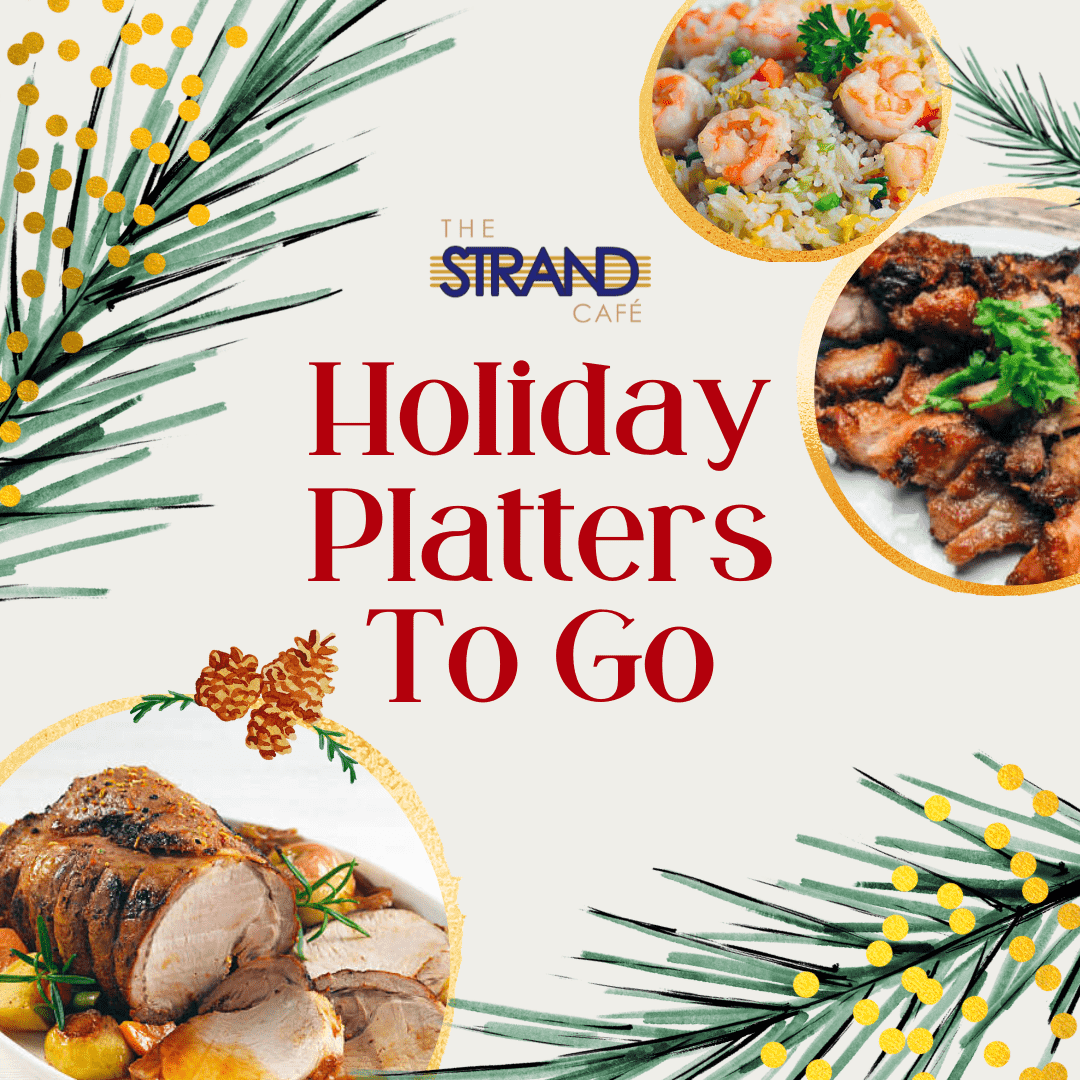 Make all your holiday gatherings alive and festive with our Holiday Platters To Go!